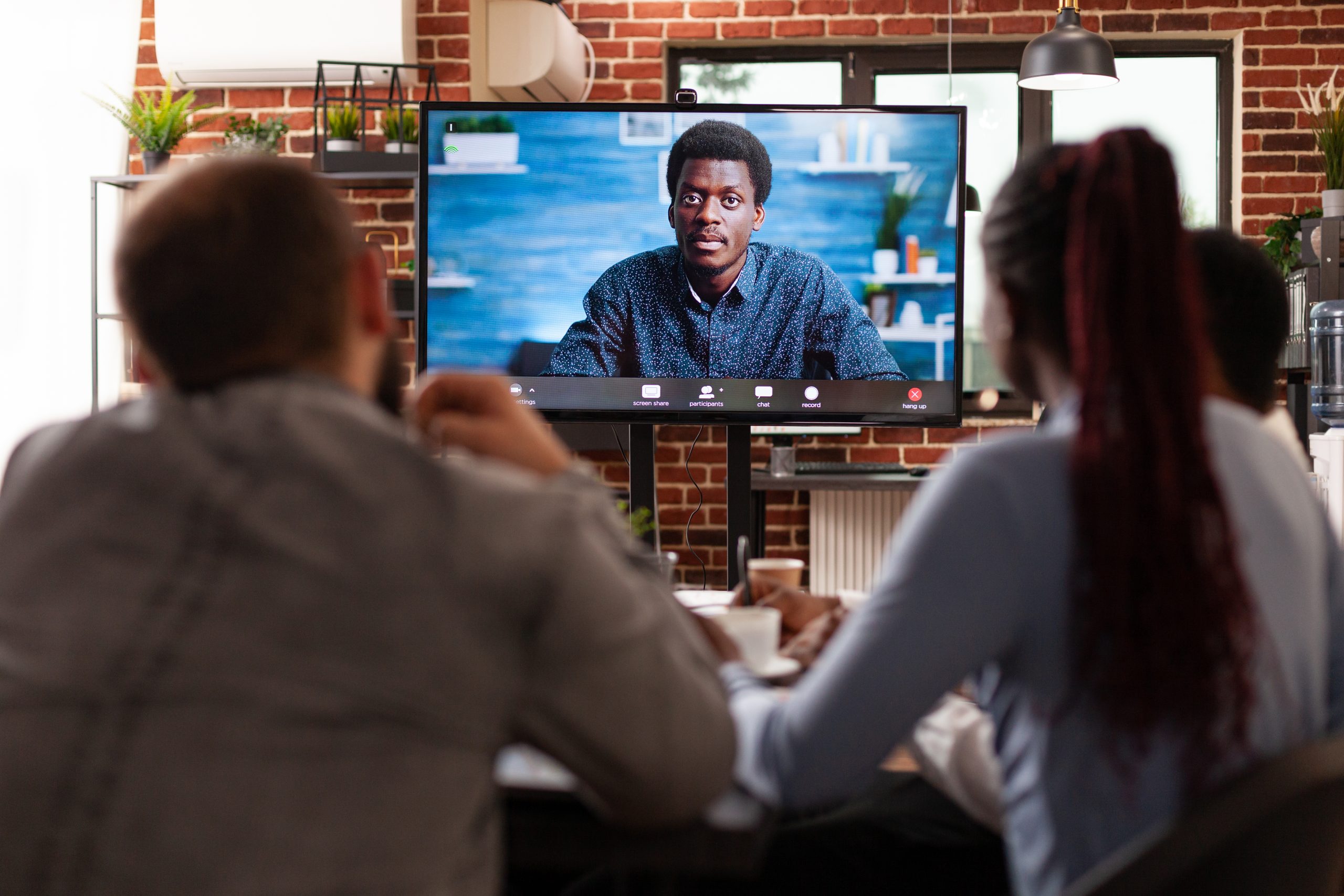 We originally installed a cinema room in this property over 10 years ago and were recently commissioned to undertake a full Control4 smart home installation. We worked with the client, builder, electrician and interior designer to create a beautiful fully integrated and secure smart home. Following initial meetings we produced detailed drawings and wiring diagrams before installing over 100 Circuits of intelligent lighting, a 16 zone Audio/Video distribution system, Fibre internet and superfast wifi, Alarm and CCTV system, 4K home cinema system and a media/gaming room.
Using Control4 throughout this project allowed seamless control and integration of all the smart technology in the home. Control4 enabled us to program features such as reducing music volume when gate intercom is pressed and close automated blind when temperature reaches a certain point. We also installed Control4 lighting through out the property through a combination of new centralized panelized lighting and retrofit switches in existing rooms. This allows full control of every single light in the house from any interface. We created a number of automated scenes for certain times of day and year and carefully thought out light switch positions can trigger a number of different scenes and settings based on different variables. TVs are controlled by pressing one of the shortcut buttons which takes you direct to Netflix, Amazon Prime or Sky. This will automatically turn on the devices and set them to the correct inputs. Ceiling speakers throughout the house play music from spotify, internet radio and existing sources including a record player.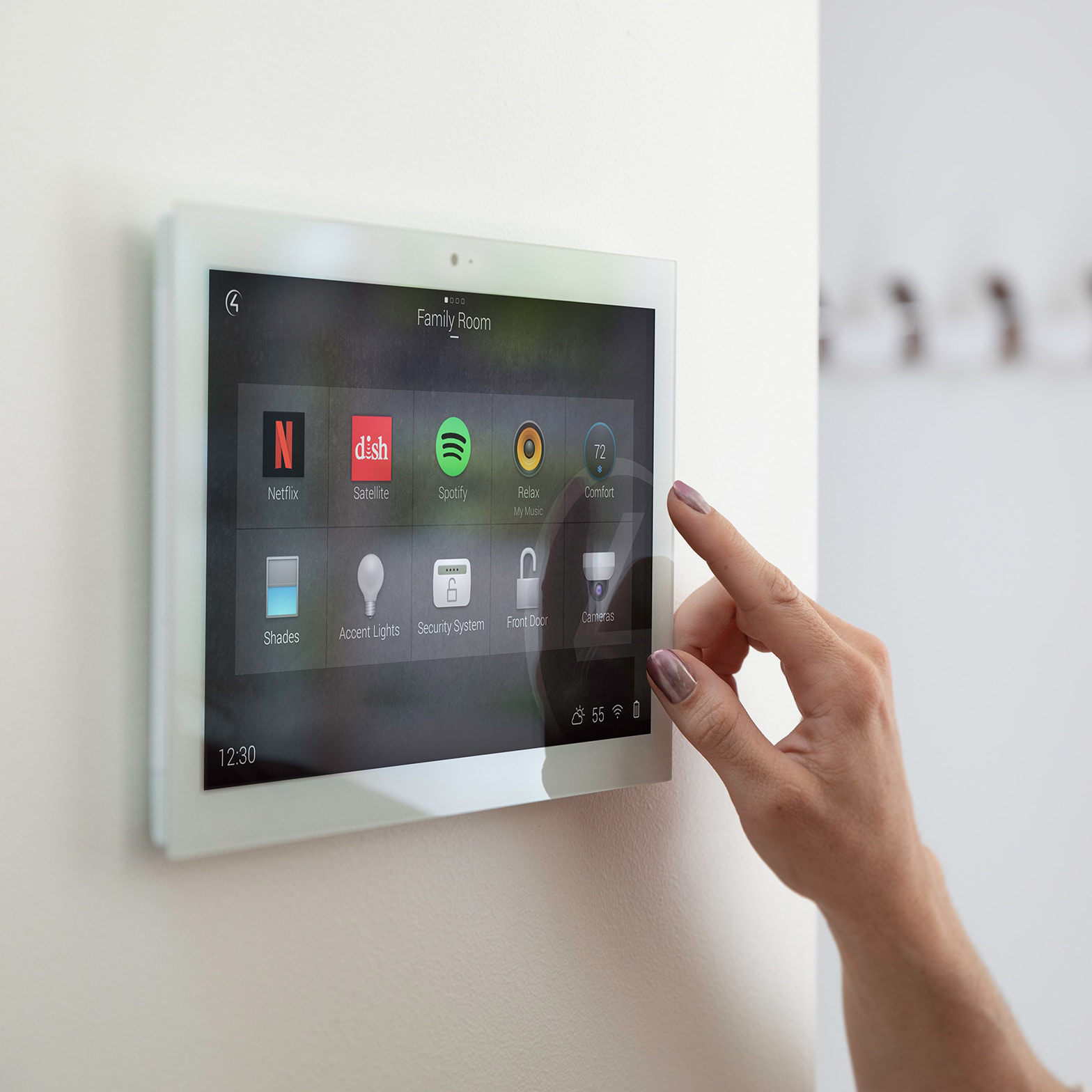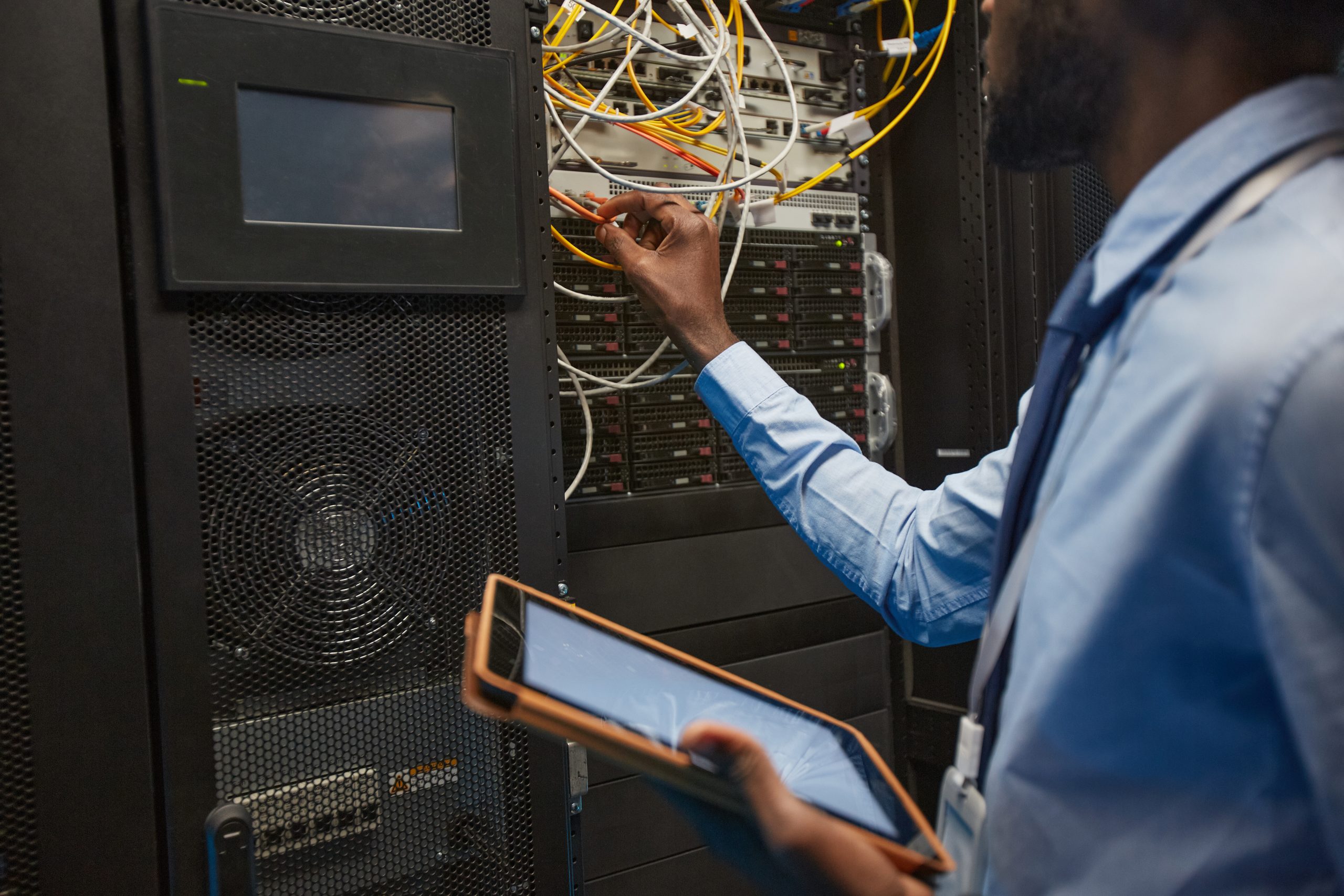 The fibre and CAT6 network we installed links the automated gate, automated garage doors, CCTV, and garden office to the main residence where we housed the main rack and lighting panels. At the main rack we installed the fibre router, 4 x 24 Port POE switches and WIFI controller. The garden office has a small sub rack with an 8 port POE switch to feed Printers and office equipment.
All of the Audio Visual equipment in the house is connected to the network with a wired CAT6 connection to allow robust two way communication between devices, we also installed a full highspeed wifi network across 3 floors using wireless access points connected to a central controller providing secure highspeed internet throughout the house.
The property already had a full texecom alarm system installed by our alarm partner AB Alarms and so we integrated this with Control4 to allow full alarm functionality from within the Control4 ecosystem. We also installed a 16 camera CCTV system with colourview cameras enabling a full colour image even at night. The automated entrance gate, automated garage doors, and mag locks on the side gate allows full control from both within the home but also remotely to allow access for service staff. The alarm integration allows us to program emergency lighting and audio alerts on activation. Having a fully integrated solution allowed us to program useful features for example if using the gym, we bring the gate CCTV camera on screen when gate intercom is pressed.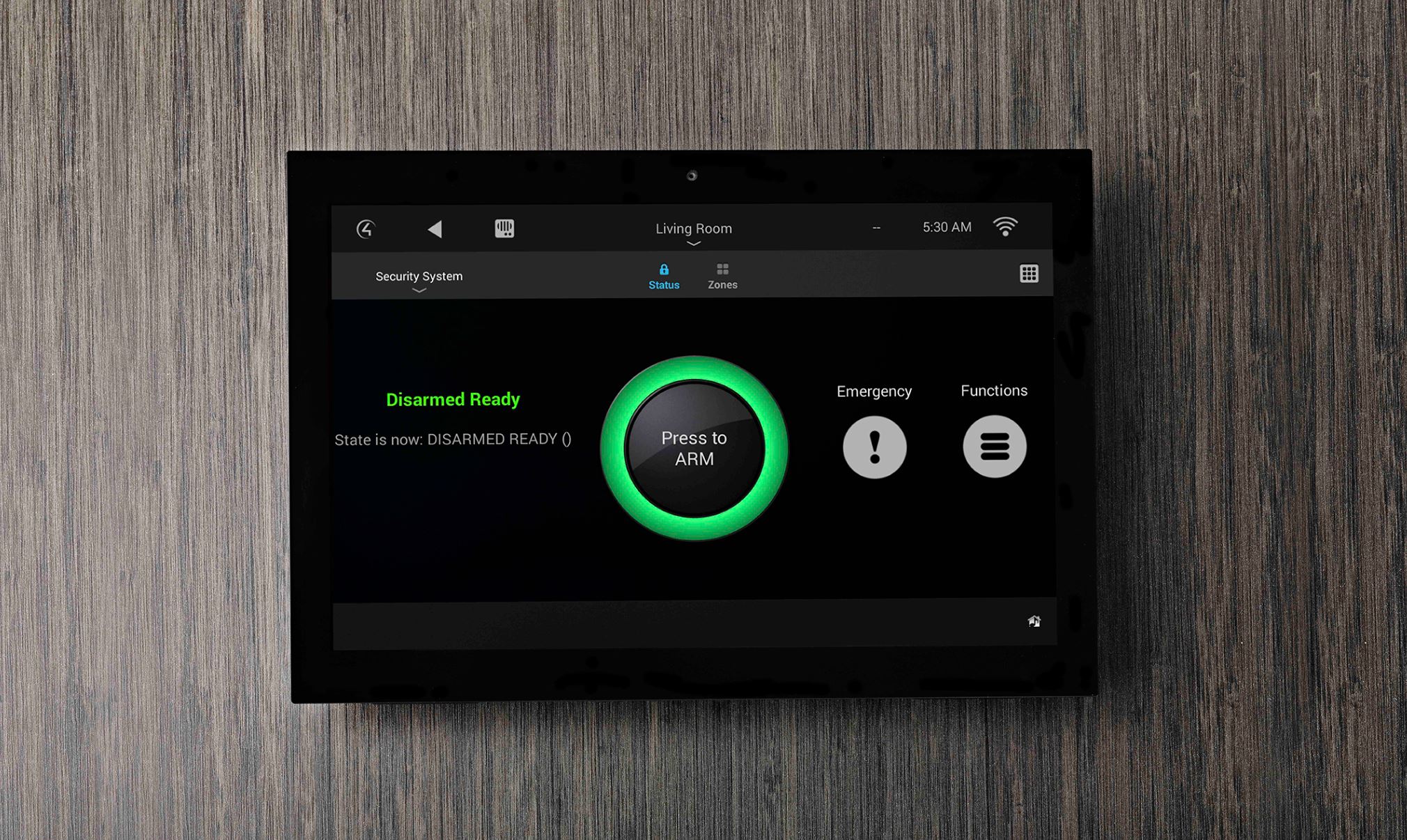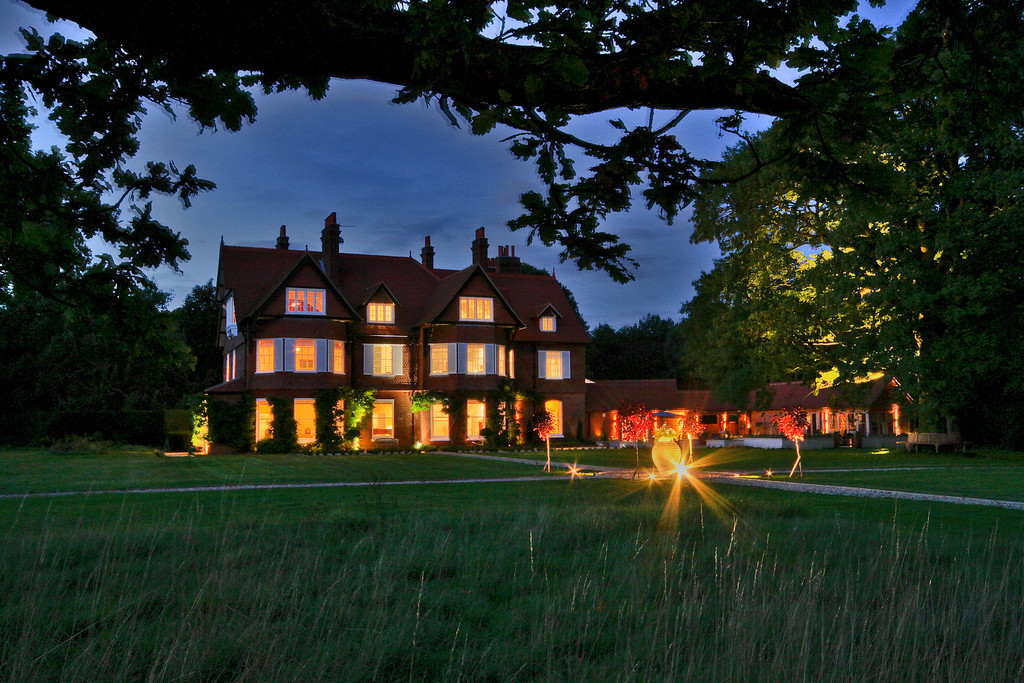 This smart home installation was part of a large extension but much of the original house remained unaltered. Using control4 lighting enabled us to combine both panelized lighting for some of the new rooms with multiple circuits with retrofit smart switches in areas of the house that weren't rewired. Using creative lighting design we are able to create "scene" based lighting for different times of day or occasions. We are also able to integrate the lighting with other control for functional things like dimming lights when turning on projector or automating the lights when closing the blinds. Each room has been carefully thought out and designed to be operated form a simple 3-5 button light switch with clear labelling. We are able to create simulated occupancy and automated outdoor lighting scenes based on time of day or sunset/sunrise and have created "Night Mode" and "All Off" scenes enabling full control of every single light on the property from a single button.
We installed ceiling speakers in every room linked to the whole house music solution which comprises a 16 way Audio matrix and amplifer solution. The music system is controlled through a simple intuitive activity based interface where you select what you want to listen to by pressing the relevant service on the touchscreen or app. Music can then be played in individual rooms, grouped or played throughout the house in full party mode. We also use the music system to play sounds when gate or front door intercom is pressed.
There are 12 Televisions installed around the property all linked to the HDMI Matrix solution that we selected. This allows Sky, Netflix, Amazon Prime and the CCTV system to be watched in 4K and controlled from any TV in the house. We also installed a 4K cinema room with additional local Bluray sources and a gaming room in the loft including a wall mounted 75" LG TV and 2 PC gaming stations. All of the interconnections and cable design has been carefully thought out to give a minimalist finish with easily accessible but discreet cupboards and shelving built into the initial design process. This will enable easy and quick upgrades in the future without the need for redecoration. All of the TVs are controlled via the Control4 system using simple activity based shortcuts EG "Watch Netflix" in some rooms this is linked to the lighting and automated window treatments to produce a fully automated experience with a single button press.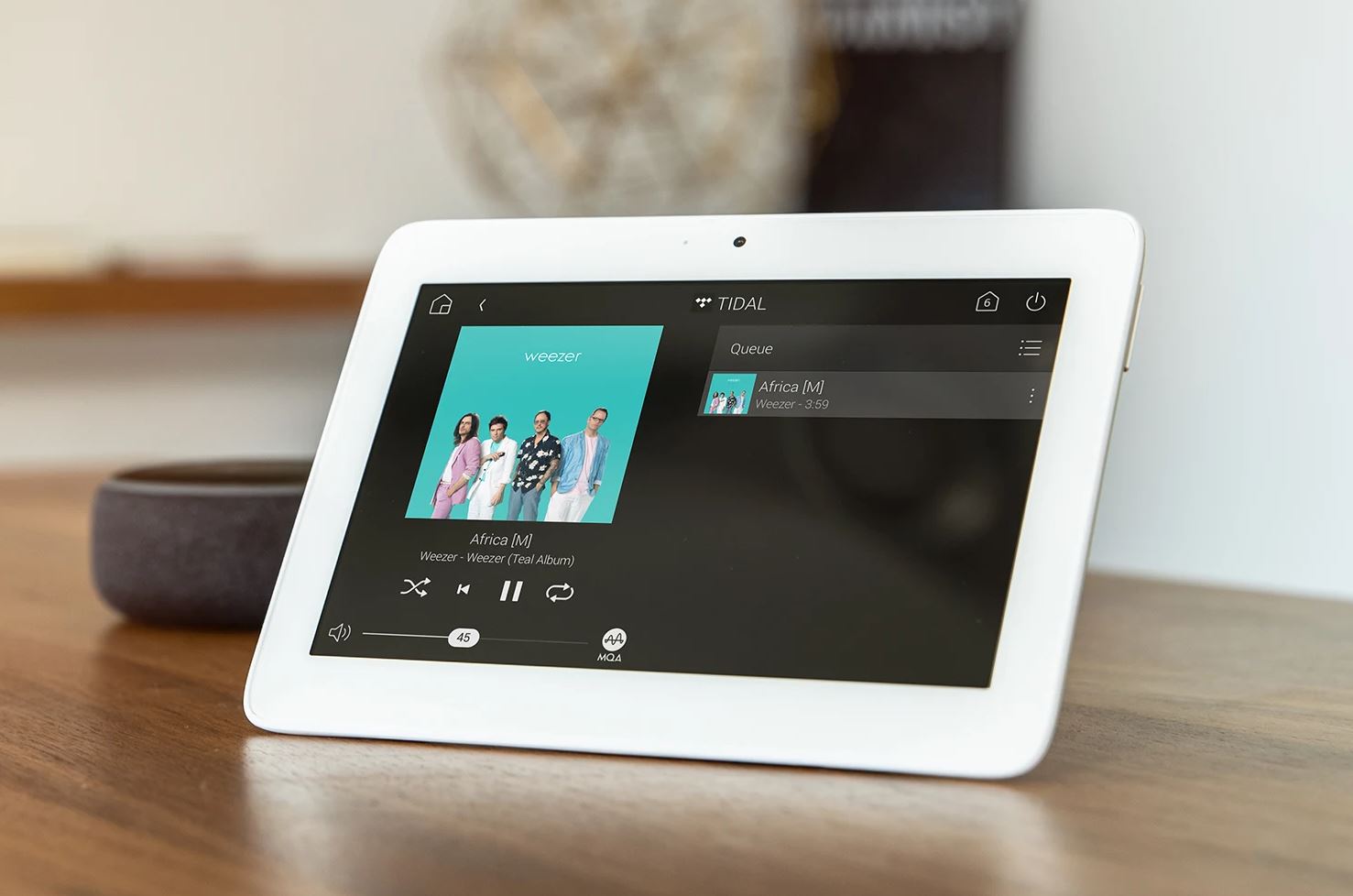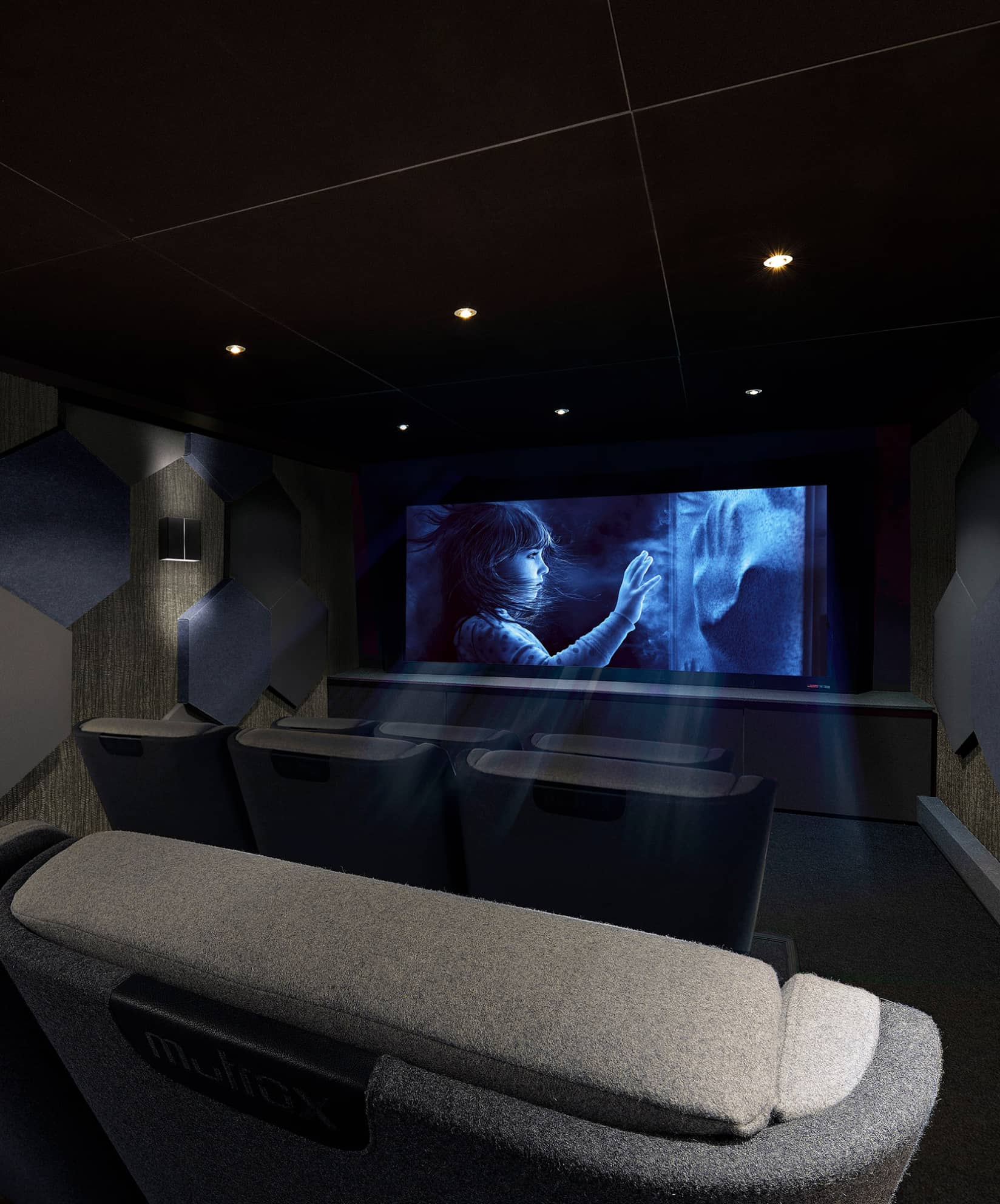 We originally installed the cinema room in this house back in 2010 and we retained the original automated in ceiling screen and speakers along with the Future Automation TV bracket. We upgraded the Projector to a Sony 4K solution, replaced the Amplifier and added a Control4 remote and touch panel. This is one of our customers favourite rooms and having the lighting, window treatments, automated screen and brackets all linked up to a single control system means simple and reliable control of every element at the press of a button. As the lights fade, curtains and blinds close, the screen drops and projector comes on creating a fully immersive home cinema experience.
The garden part of the project was added midway through the scope of works including a garden office, hot tub, fire pit and BBQ area. We created a full garden lighting layout and design and worked with the landscape gardeners to ensure all the cabling required was installed to the correct positions. We linked the garden office to the main house rack with a fibre connection to allow superfast connectivity and then installed additional lighting relays, CCTV, outdoor wifi and 2 zones of outdoor music. Each functional area of the garden has fully controllable lighting and audio elements linked to the main house providing a fully integrated easily controlled system.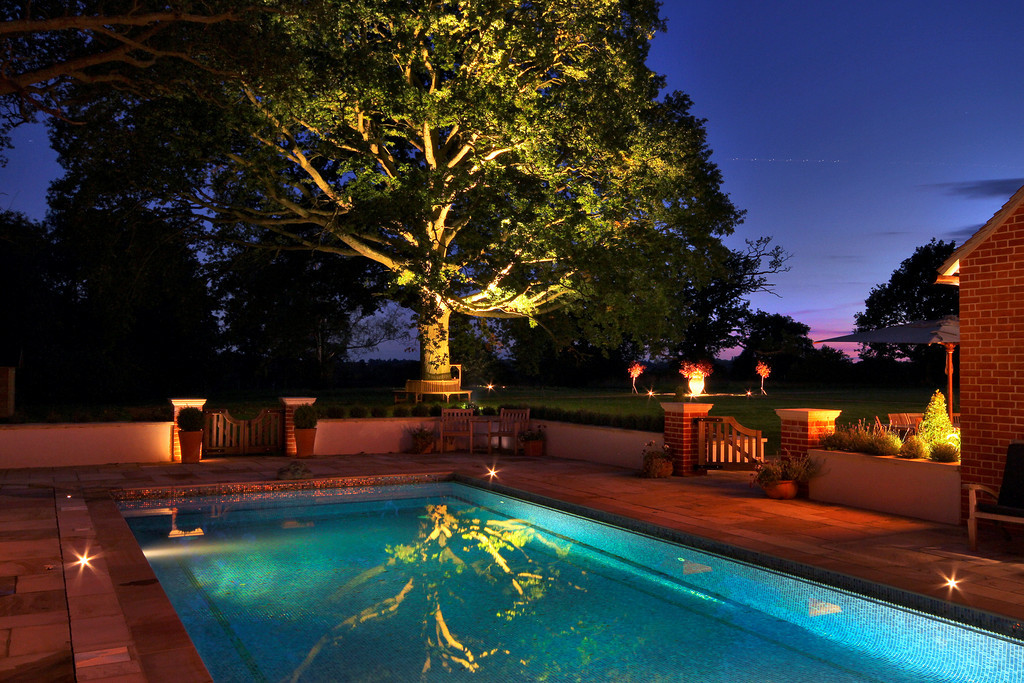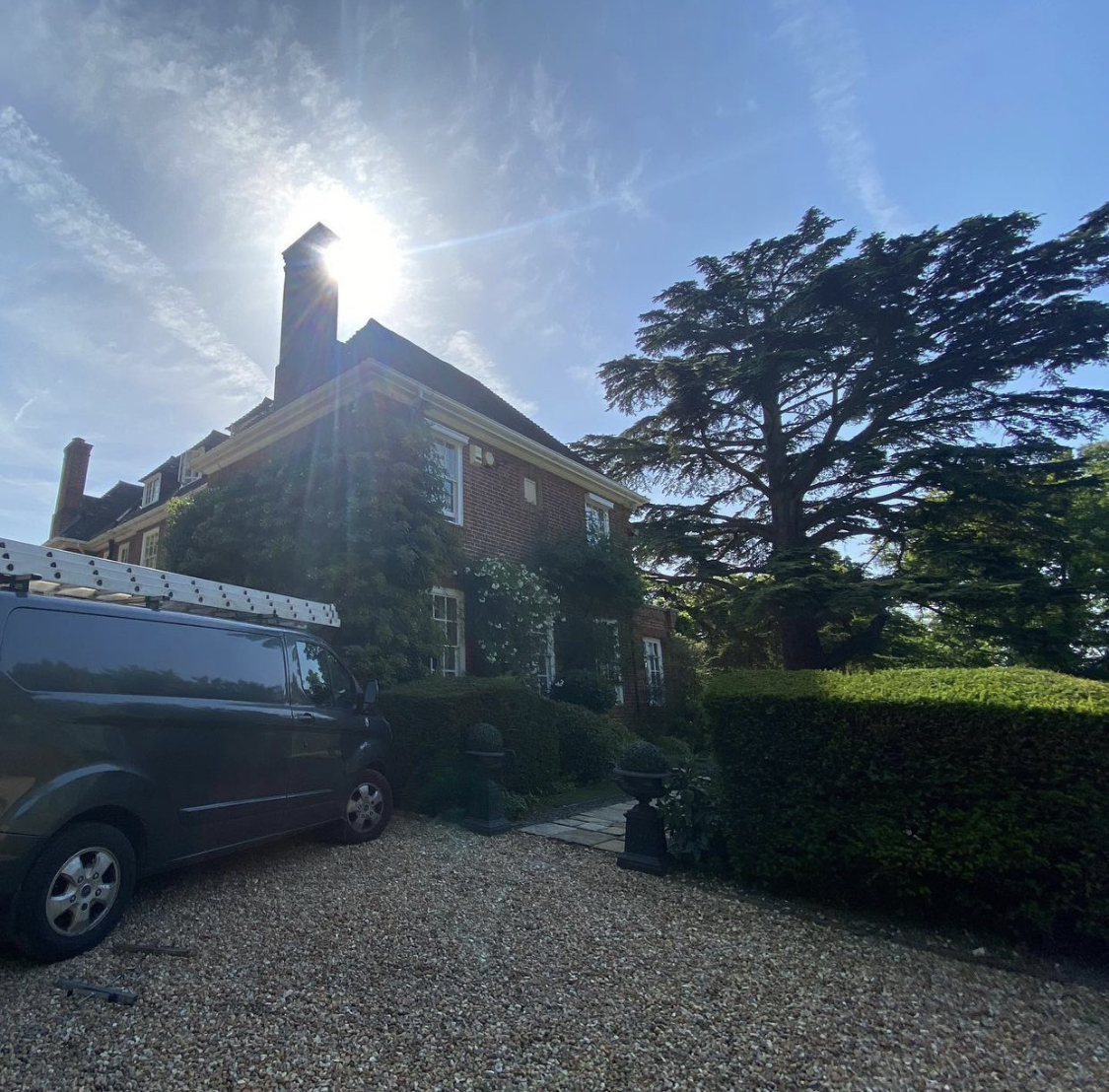 All of the systems we install include 12 months concierge maintenance. This gives the customer peace of mind that we are on hand to help them learn how to use the equipment in the home and make any changes to programming and functionality. We visit quarterly to undertake and firmware updates and ensure the customer is getting the most out of the system.